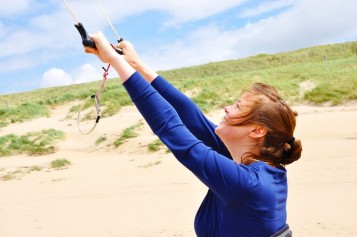 More info +
POWERKITE COURSE
Do you want to know more about the world of kite sports? A kite experience is the thing for you! A lesson is with a maximum of two persons per instructor and lasts 2 hours. The costs are €45,- per person, all the materials included.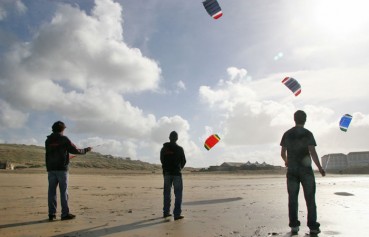 More info +
GROUP OUTINGS
Power kiting on the beach is an unforgettable experience for company relatives, with your family or friends. A clinic is accompanied by certified instructors on the beach of Noordwijk and lasts for one-and-a-half hours.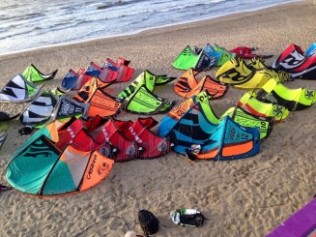 Shop now +
KITE SHOP KITEMANA
You can find a wide range of powerkites in our kite shop. We have everything in stock, so you can quickly use the kite.
EXPERIENCES
Reactions of others who went before you!

Our students loved the power kite clinic. One of the teacher's ideas was to start each day with a power kite session.

Two weeks ago I had my first private lesson to master my own power kite. After 2 hours of instruction I was a lot wiser, thanks!

We have had a fantastic power kite session with my colleagues of PepsiCo. See you next year!

I followed a power kite lesson with my husband and children during our holiday in Noordwijk. We enjoyed ourselfs really well.

We organised a bachelor party for our girlfriend. We had great fun together!
We offer different packages:
For corporate events, bachelor parties, children's parties or with a group of friends! You can expand the power kiting with the use of coffee, a drink, lunches or diner. Do you have other wishes? Do not hesitate to contact us!

To learn more of the kite sport, follow a kite-experience of 2 hours. Lessons will be given with a maximum of 2 persons per instructor.

A kite-experience of 2 hours with your own instructor.
Book now
Powerkiting in 3 steps
What does a power kite lesson look like?

Do you have special wishes? Let us know and we can discuss the possibilities!
Introduction
We start with a short theory session of the weather, the kite and safety. We will use a small kite to gain control.
Action!
If the kite is under control we can use bigger kites and you will get dragged along the beach through the power of the kite, which you control by yourself.
Time to relax
After the clinic you can relax having a coffee, lunch, dinner or a drink on the beach.